SOCIAL ACTION CHESS COMMISSION MEETING
FAIRMONT HOTEL, BAKU 2016
08/09/2016 FROM 11AM-1PM
AGENDA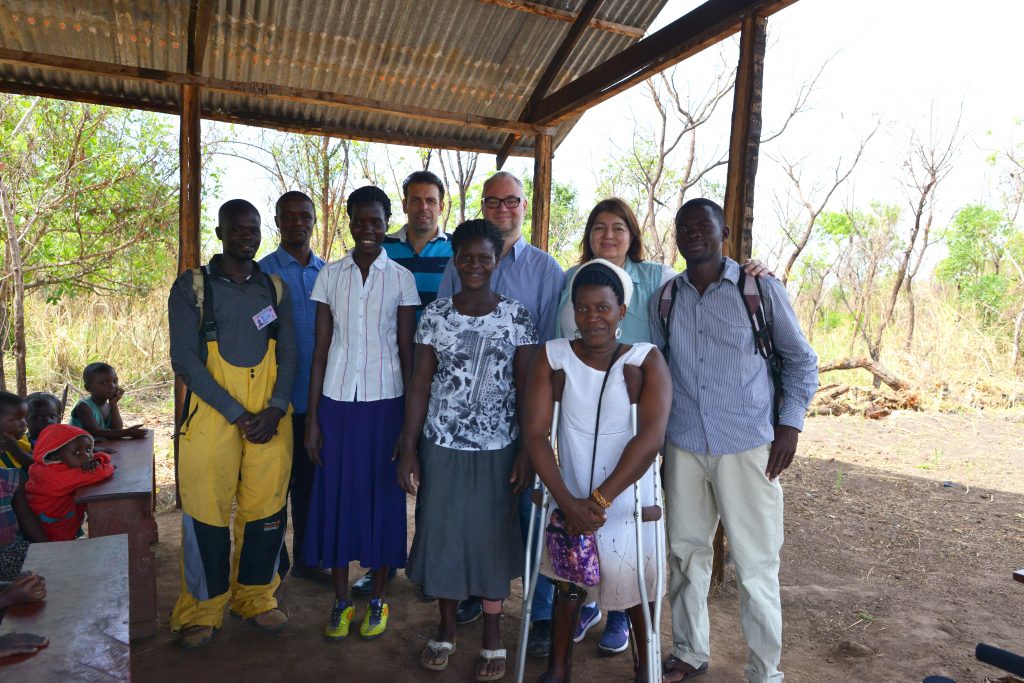 Welcome and Introduction Commission Members Attending the Meeting
Report form the Chairperson, Beatriz Marinello
Report from the General Secretary, Robert Katende
Disney movie "Queen of Katwe"
Overview of our work since the last FIDE General Assembly in Tromso, 2014
Opening the floor to questions, comments, recommendations
Vision for the future.
WORK SINCE TROMSO 2014-16
Supporting the development of the "Children of Gulu Chess Program" 5 different Centers.
Two FIDE Trainers Seminars 2015 and 2016 for 75 people with participation from 5 different East African Chess Federations.
Special Chess Instruction for Children.
Bringing Chess Sets and Demonstration Boards.
One FIDE International Organizers Seminars for participants from 5 different East African Chess Federation.
Finding sponsors to pay for children' schools.
CAMEROON
FIDE Trainers Seminar 2016.
Chess Instruction for Teachers.
Brining Chess Sets and Demonstration Board.
Meeting with Minister of Family Affairs and Women
UGANDA
Transforming Lives
The Children of Uganda
The "Smart Girl Project" is a program created by SAC Chair, Beatriz Marinello, in light of the need in rural Uganda. The project receives support from the Social Action Commission that has helped support the growing program.
Chess classes were already taking place in Uganda and were struggling due to scarce funds for a chess programs and practically no chess equipment. The creation of the "Smart Girl Chess Program" and it's pilot programs in Uganda have been a blessing.
With the support of SAC and Sports Outreach and the efforts of our Chair Beatriz Marinello and General Secretary Robert Katende, we have  been able to develop a "Smart Girl Chess Program" in five centers for children who live in extreme poverty conditions. Our Chair has even helped secure donations of equipment as well as other support from other organizations, such as the Marshall Chess Club. The Marshall Chess Club donated a large amount of chess sets and clocks for the program in Gulu, equipment that the SAC Chair delivered to the children and centers personally.
Following the project initiation in December 2013, the programs have grown big and many lives have been empowered with Social and life skills using this chess platform so that students can learn and improve at the game of Chess. The results and impact is unbelievable although there is still scarce resources and facilities.
During a recent visit to the region, Social Action Commission Beatriz Marinello (USA) Chair, Robert Katende (Uganda) General Secretary and Paris Klerides (Cyprus) Councilor, observe as GM Thomas Luther provides a lesson for young players.
Gloria and Phiona are role models in Uganda, an inspiration to many young players, especially the young chessplayers back in Gulu who speak of them fondly and aspire to be like them. Phiona is the "Queen of Katwe" in the upcoming Disney movie, which was inspired by her life. Gloria represented Uganda in the FIDE World Youth and Cadet Championship which was held in Greece 2015.
Gulu is a city in Northern Uganda that was impacted by war. Most people live from agriculture in conditions that are below the poverty line. There is no electricity or running water, however, efforts from the government and non-profit organizations such as "Sports Outreach" have made access to water possible by constructing wells within communities.
Women and children are often the only ones seen walking long distances to carry much needed water back home, the water is transported in plastic jugs carefully balanced on their heads.
The beautiful children of Gulu opened their hearts to chess and we are hoping that through this initiative we can empower them to embrace education and good decision making skills. The only way that we can transform these children's lives is by providing educational and social programs.
In Uganda education can be costly for people who are struggling to feed their families. Above the 6th grade level, education needs to be paid for, so, we want to give these children a chance by connecting them with people who can help pay for their education.
The Social Action Commission and Beatriz Marinello would like to reach out to people with good hearts from around the world that are willing to help sponsor a child who desperately needs help to pay for their education and boarding schools.
We met one young girl in the 'Smart Girl' Program who was no longer in school because her family could no longer afford the school's fee, however, she never missed her chess class.
She said, "I never miss chess. I hope that one day I can continue with my school studies. But, for now, I at least have the game of chess." Touched by the girls desire to receive an education and her dedication to the "Smart Girl" chess classes, our Chair Beatriz Marinello looked for a sponsors who could help. Ginnie Hoffman become the sponsor of Miriam, who is able to attend school now.
Beatriz Marinello and Robert Katende, speak with the mothers of girls in the Smart Girl program about their progress in chess and tournament participation.
Social Action Commission members visit a young chess player's home. Seen here is Councillor Paris Klerides with one of the regular education and chess teachers.
The Kampala Chess Academy, in the heart of the slums of Kampala. Resources are scarce, but, that doesn't stop young chess players from focusing on their game. At times many players spend 5 hours a day at the Academy, it has become a safe haven for the kids in Kampala. Efforts are underway to help raise much needed funds.
Shown here is Richard, playing a game with Beatriz. Richard is a tall and talented 14 year old player, who unbeknownst to him, is playing the game of his life. He doesn't know it yet, but, Beatriz Marinello has personally agreed to sponsor him and pay for the cost of 4 years of school for him.
The children used to share chess sets or take turns in order to play, due to lack of equipment. We are pleased that this is no longer the case because apart from the sets the Social Action Commission gave the centers, our Chairperson facilitated a donation of 54 sets from the Marshall Chess Club in New York City and personally delivered them to the children. The children were very happy when Beatriz read the letter the club sent them. Thank you Marshall Chess Club!
Through Social Action Chess projects, two children from extreme poverty conditions, who were part of the Gulu Social Action Commission and Kampala Chess Academy so far have been given scholarships and they are now enrolled in boarding school for formal education.
We thank the benefactors with good hearts who are able to contribute to these children's education. Chess is helping to identify intelligent children with good character to make a different in their lives and hopefully one day pay forward.
The program has become a neutralizer for the cultural beliefs that have always marginalized the women. None of them would ever expect such a moment could ever happen in their lives and now Chess has provided this opportunity! Here a shy young girl stands up for praise from here teachers and SAC members for her recent accomplishments in chess.
Members of the Social Action Commission, Chair Beatriz Marinello, General Secretary Robert Katende, Councillor Paris Klerides and GM Thomas Luther met with the teachers and staff helping make in a difference in the community.
Cameroon Meeting with Minister of Women Affairs and FIDE Seminars
The Social Action Commission Chair, Beatriz Marinello, met with the Minister of Women Affairs and the Family, Abena Ondoa and other officials during her visit to Cameroon.
The Social Action Commission donated chess sets to help benefit the children.
The Social Action Commission General Secretary, Robert Katende joined Beatriz during this visit to Cameroon. A seminar was organized by the Cameroon Chess Federation in cooperation with the FIDE Trainers' Commission (TRG), FIDE Social Action Commission (SAC) and the African Continent and this took place from January 7-9, 2016.
SAC General Secretary, Robert Katende
Many thanks to the President of the Cameroon Chess Federation Mr. Michel Nguele Viang for organizing this seminar and Mr. Robert Katende for sharing his valuable experience.
Administrative Report Chess Federation Province of Córdoba, Argentina
Chess program with older adults
Origins and evolution
The start of this program, only at national level, dates back to 2009. The state social work of Argentine retirees, PAMI, signed an agreement with FADA and the Ministry of National Education, the creator of the program reference and nimbly , International chess Master Oscar Cuasnicú offers carry Córdoba in 2010. In that time the president of the FAPC, Sonia Peñaloza of Fedrizzi, signed an agreement with the local branch of PAMI to implement it through the FAPC in senior centers throughout the provincial agreement is attached to this note. The technical coordinator of the project was the current president of FAPC, International Chess Master Guillermo Soppe, the implementation was done gradually and with instructors trained by the FAPC. The role of these trainers was and remains essential as they are responsible to be in permanent contact with older students.
Once the instructor has been selected by the FAPC and has been assigned the senior centers where they will teach their classes, you will be provided with a material that our institution has prepared "ad hoc" for teaching the same, consisting of entry-level modules, rules, movements of parts, progressive exercise, etc. will facilitate the work of students in homes and in leisure time they have.
Internal structure and methodology.
Throughout the program dictated the Instructor must make an assessment of the group that he has had and whether the students have some prior knowledge, based on this, puts people into groups of "initial level", "intermediate" and " advanced "and proceed to dictate the content.
As the weeks and months goes , if the Instructor notes progress in the group can conduct meetings "inter clubs" in order to foster camaraderie, friendship, and seek that students can exchange experiences, know places and take aware that his group is a "small family" and they are in contact with other people, and together they form a bigger community.
Meetings close by year-end
As dictation program develops, we must prepare an "annual closure", it is elegantly crowning work of the investigating team discipline and pay homage to attendees who have attended throughout the dictation of the same year, it is an opportunity to know other people, they can make friends with others and share experiences, concerns and possible suggestions to the program. the word "meeting" is used to promote participatory, and not a field of professional competition among the attendees.
In addition to these "Encounters New Year's Eve" that FAPC has performed successfully (in 2012 and 2013 attended by 500 seniors and 400 respectively) can also be carried out series of seminars, conferences and training entities and private health professionals, and other areas wishing to take chess as a multiple tool in combating neurocognitive diseases, help their patients, or just enjoy some fun and relaxation, a good example of this is the training that FAPC has given psychologists, psychiatrists, neurologists, psychologists, doctors accountants throughout all this time.
Final Thoughts
The project developed by the Chess Federation of the Province of Córdoba in our humble opinion and experience over the years has characteristics, technical and operational conditions that ensure the fulfillment of its goals and objectives. Subprojects and analysis I discussed supra certain variables that need to be developed in future exhibitions and its components that make it up are framed within the context of an integrated multi-sectoral approach, which seeks to consolidate a process already begun with its first phase (work social integration and prevention of cognitive degenerative diseases), draws on the experiences of technicians and professionals working in its execution, the aspirations of communities and prioritizing needs of beneficiaries in particular seniors in a given population.
CHILE
Informe de Ajedrez Social
Proyecto Fosis-Fide-Senama-I
Clases en Pantanosa
Después de 8 intensos meses, se ha llegado al fin del exitosos proyecto social, proyecto que nace de una iniciativa de la Federación Mundial de ajedrez, ejecutada en por el municipio de Frutillar, en las instalaciones del Senama y financiadas por el Gobierno Nacional de Chile, a través de Fosis.
Este proyecto se desarrolló en 3 localidades de la comuna de Frutillar; Pantanosa, Casma y Frutillar, el cual llego a 45 beneficiarios, con niños de 6 a 14 años y adultos mayores, vale destacar que uno de los adultos mayores es una persona no vidente, quien alcanzo un buen aprendizaje.
El proyecto se desarrolló todos los sábados, desde Enero hasta Agosto, dirigido por el Instructor FIDE Sergio Vera Soto de la ciudad de Osorno, quien trabajo directamente con 4 monitores, quienes se capacitaban las primeras hora con su instructor y luego traspasaban esas lecciones a los alumnos.
En este proyecto los alumnos aprendieron a conocer la historia de este juego, sus reglas, el tablero, movimientos, estrategias y tácticas, además de su nomenclatura.
Para llevar a cabo este proyecto, a cada alumno se le entrego un tablero con sus respectivas pieza de tamaño oficial, se les compro un libro de ajedrez, se les dio su mochila para el transporte de material, asimismo se compararon relojes electrónicos.
Jugando en el Refugio
En este periodo se llevaron a cabo 3 campeonatos, el primero de forma interna solo con los 45 beneficiarios, el según con los beneficiarios más jugadores de la comuna de frutillar y el ultimo con los beneficiarios y fuertes jugadores de la Regio de los Lagos.
También en el mes de Junio el instructor Sergio vera, quien es un destacado ajedrecista del sur de Chile, relato una charla motivacional a los beneficiarios y público asistente.
Paseo al Volcán Osorno
Para finalizar tan exitoso, proyecto en la última sesión se realizó un paseo al Volcán Osorno, el cual tuvo como punto culmine una clase magistral en el albergue de la alta montaña.
Sin duda un gran proyecto, exitoso y transversal, que dejo muy contentos a monitores, alumnos, autoridades y la comunidad en general, quienes hoy están empeñado en formar su propio club de ajedrez y ansiosos continuidad del proyecto Ajedrez Social.
Sergio Vera S.
Monitor FENACH – Instructor FIDE
Agosto 2016
Trinidad and Tobago
The Valkyries Chess Club, with the support of the Trinidad and Tobago Chess Association, formally began training of children from the Credo Foundation for Justice homes for boys and girls ( which includes Sophia House and the Credo Drop-In Centre) on October 4, 2015.
Currently there are 12 children who have began training. The programme began giving the children a history about chess in Trinidad and Globally. The children were also exposed to insights about the level of chess activity within Trinidad and Tobago.
As the programme was now expanded to include boys, the services of 16-yr old FM Joshua Johnson and 12 yr old Kyron Agostini were used in addition to 14 yr old WCM Gabriella Johnson and Della-Marie Walcott for the teaching of the technical aspects of the game of chess to the children.
So far, the children seem quite enthusiastic about the prospect of playing the game and we are encouraged by their level of participation. "We are grateful for the lessons plans shared with us by the Social Action Commission to assist us in the delivery of the chess training programme."
To date, four sessions have been conducted and all players have been taught how all the pieces move and capture. They were also introduced to check and checkmate.
We are planning to have a mini internal tournament later in the year so as to give the participants an opportunity to practice what they have learnt.
CONCLUSION
The Executive of Valkyries Chess Club is very excited about this new venture to further
develop chess among girls in Trinidad and Tobago.
This program is fully aligned to the mandate and scope of the Social Action Commission and we look forward to their support in delivery of a much needed and successful intervention.
CHILE
The Chilean Government Elevates Chess through a Historic Agreement with the FIDE (World Chess Federation)
The Chilean Ministry of Social Development and the World Chess Federation (FIDE) signed the Social Initiative Chess Agreement to facilitate the integration of children, youth and vulnerable senior citizens through the game of chess. The aim is to promote strategic thinking and intergenerational exchange in vulnerable sectors.
The FIDE Social Action Commission Chair, Beatriz Marinello, helped facilitate the relations between the World Chess Federation and the Government of Chile to make this historic agreement possible. It is through initiatives like this that the Social Action Commission is helping make a difference across the world, from its projects in Africa, Chile, Trinidad and Tobago and Nepal. In forming strong and positive relationships, we can all make a difference in the communities across the globe.
The alliance was sealed in the presence of World Chess Federation Vice President and Chair of the FIDE Social Action Commission, Beatriz Marinello; Minister of Social Development, Marcos Barraza; the Superintendent of the Metropolitan Region, Claudio Orrego; General Secretary of Social Services, Juan Eduardo Faúndez; Executive Director of FOSIS, Andrés Santander; National Director of SENAMA, Rayen English; INJUV National Director of SEREMI Nicolas Preuss; and Social Development Director of the Metropolitan Region, María Eugenia Fernández. With the signing of this agreement pilot chess programs will be implemented in the regions of Valparaíso, Tarapacá, and Los Lagos, with nine communities in total, for about eight months, with an investment of approximately $85.000 US dollars. With this project, the Ministry, through the Solidarity and Social Investment Fund FOSIS; the National Service for Senior Citizens, SENAMA; and the National Youth Institute, INJUV, seeks to strengthen the social fabric of communities and create opportunities for encounter through chess, that can strengthen the dialogue between generations.
The Minister of Social Development, Marcos Barraza said, "We all help build Chile, and with initiatives such as the Social Initiative Chess Project, it helps us make this happen every day, expanding the possibilities of development and integration between generations." The Minister goes on to say that this effort is part of the ongoing concern of the Ministry of Social Development, "to promote equal opportunities for people and vulnerable communities."
Vice President of the World Chess Federation, Beatriz Marinello, stressed that this is "a unique project that has never been implemented before in the world, one whose development will be documented so that Chile may serve as an example for other nations that would like to reproduce it."
National Director of SENAMA, Rayen English also stressed that "the participation of senior citizens in inclusive settings, where dialogue with other generations can occur, is an opportunity for the transfer of knowledge between generations, cognitive stimulation, new roles, and the validation of such experiences, forming favorable and enabling environments for the aging."
For his part, the executive director of FOSIS, Andrés Santander, said that this initiative aims to strengthen local communities, "generating participation of its members, and developing a space where the game of chess can be learned, played and practiced, while promoting a dialogue between generations and an exchange of experiences that can enhance relationships, capacities and interactions."
The Importance of Interacting with Other Commissions
FIDE Trainers Seminar Group (Chile)
We're interacting with many other FIDE commissions, including Chess in the Schools, Events, Women's, Disabled, and Trainers Commissions.
We welcome collaborations with other International Organizations that share similar goals. The following seminars are connected to the Chilean government in conjunction with the Ministry of Social Development. In Chile, three FIDE Trainers Seminars were held in: Santiago, Concepcion and Iquique. GM and Senior Trainer Reinaldo Vera was the Lecturer and the Assistant Lecturer was WIM and FIDE Trainer Beatriz Marinello.
FIDE Trainers and Organizers Seminar, Kampala, Uganda
In order to develop chess we need to reach out to the local community and provide them with skills and the motivation needed to support the creation of new programs and existing programs. Therefore, it makes sense to include Seminars that offer training for Trainers and Organizers.
The Ugandan Chess Federation in conjunction with FIDE, hosted two important events, an International Organizers Seminar and FIDE Trainer's Seminar. The events took place from August 28th to 31st 2015 Kampala, Uganda.
The seminars attracted over 30 participants from Sierra Leone, Uganda, Kenya, Rwanda and Burundi. This is the first time that these two types of seminars are held in East Africa and presented an opportunity for participants to acquire skills related to organizing high level events as well as nurturing and developing chess talent.
Beatriz Marinello awards a gift from the Marshall Chess Club in New York City for the children of Uganda who participate in tournament play.
The seminars started with a brief opening ceremony at which several of the leading local press were represented.
FIDE Trainers Group, Kampala, Uganda
Notable among the participants are President of Burundi Chess Federation (FECHEBU) FA Deo Ntagasigumwami, Vice President of Uganda Chess Federation Olga Robinah Namwanje and leading Kenyan players CM Ben Magana and DI Andiwo Moses. The seminars were conducted by FIDE Vice President Beatriz Marinello who is also the Chairperson of the FIDE Social Action Commission and coordinated by Social Action Commission General Secretary Robert Katende.
Participants attended the seminars free of charge, a sign that FIDE is focussed on growing capacity of chess organization and training in Africa. Beatriz also visited Social Action Commission supported projects in Gulu, Uganda from the 24th to 27th of August 2015.
During her visits to the centers in Gulu, Beatriz distributed a total of 47 chess sets to the 5 centers in Gulu whose children participate in the "Smart Girl Project" and 7 sets with 5 extra boards were given to the Uganda Chess Federation for the children to use in tournament play, these were received by the UCF Director of Development – Robert Katende, Technical Director – Stephen Kisuze and Vice President of Uganda Chess Federation Olga Robinah Namwanje. Support has been provided by the SAC with equipment also donated by the Marshall Chess Club.
NEPAL
The First Chess Tournament for Children in Group Homes and Orphanages is held in Kathmandu, Nepal
The first chess tournament for children residing in orphanages and group homes was hosted in Kathmandu, Nepal in November 2014. The Social Action Commission is happy to have helped fund this event.
Our Chair, Beatriz Marinello, met with the Minister of Sports and discussed the collaborative efforts being made to reach out to the children in orphanages and group homes.
Organizing tournaments such as these gives the children an opportunity to participate in events that are normally closed to them.
Beatriz attended the Opening Ceremony and the tournament.
During her visit to Nepal, Beatriz also visited many orphanages in Nepal. The great need that exists in Nepal is painfully obvious. Visits to the Group Homes were both moving and revealing.
The general feeling among the children, despite their difficult struggles for ones so young were optimistic. Little did we know that not long after this chess tournament, the country would be hit by a devastating earthquake.
A young girl and boy participate in the first chess tournament for children in group homes and orphanages.
Our thoughts are with the Nepalese as they work hard to rebuild the destruction left by the earthquake. The children of Nepal must face more challenges and through international efforts, the country is on the road to recovery.
The Commission's Objectives are:
1. The Social Action Commission shall promote the use of chess as an equalizer, especially in the areas of women's equality and bridging the gap between the social and economic differences that impact people across the world.
2. The Social Action Commission shall promote the use of chess as an aid for persons at risk from dementia, Alzheimer's disease and other mental illnesses particularly among seniors. Overall, this commission should deal with issues related with brain aging.
3. The Social Action Commission shall promote measures that utilize chess to help children at risk.
4. The Social Action Commission shall liaise with other organizations that have similar objectives.
We are happy to report that the commission's projects have created a positive impact in the targeted communities. We will continue to our work, adding new Federations that want to develop programs for chess as a tool for social improvement.
Social Action Commission Members
Chairperson WIM Beatriz Marinello; USA
Secretary FA, FI Robert Katende; Uganda
Councillor Ms. Abigail Tian; China
Councillor Dr. Guy Jose Bendana-Guerrero; Nicaragua
Councillor Mr. Paris Klerides; Cyprus
Mr. Irvin Halman; Panama
Mr. Rupert Jones; Papua New Guinea
Mr. Michel Nguele Viang; Cameroon
Ms. Johanna Basti; France
Ms. Laura Ochoa; Colombia
Mr. Ibrahima Konate; Mali
Mr. Zaheeruddeen Asefi; Afghanistan
Ms. Margaret Murphy; US Virgin Islands
IM Guillermo Soppe, Argentina
Dr. Dorita Larrachea, Chile
All photos copyright of respective owner.